An integral part of any video surveillance security system we install is the recording hardware and the video management system. We provide state-of-the-art recorders to enable you to have the security capabilities you need, and that integrate well with user-friendly video management software.
Network Video Recorders
The NVRs we supply are not only integrate well with your system, they are economically price. Rack mountable and scalable, they can manage up to 96 channels and have up to 12TB of internal storage. The ability to monitor them through Apple and Android apps makes them extremely user friendly.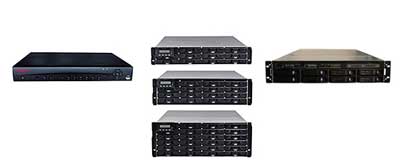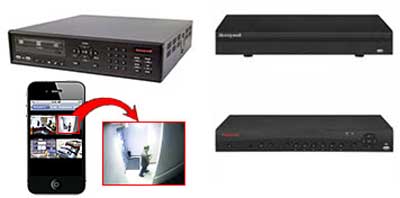 Analog DVRs
We carry three types of analog Digital Video Recorders with H.264 video compresion. Features vary based on the model, but all are economically priced for quality recording. Ideal for use with analog systems in small to medium-sized retail, financial, warehouse, and educational facilities.
Video Management System (VMS)
Our VMS works well with either analog or digital systems, being able to detect the type of system. It can display digital or analog video to a digital or analog monitor without digital/analog compatibility issues. The VMS can be controlled by a traditional joystick controller, mouse, or third party interface, and is highly scalable. Ideal for airports, seaports, railports, large multi-site commercial buildings, casinos, and other high-profile locations.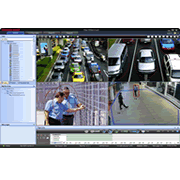 Interested in our video recorders to upgrade your system? Give us a call at 210.494.1964 or drop us a line!