MOTION SENSORS
We offer a variety of motion sensors with an array of capabilities. Features include anti-masking technology, vandal-resistant housing, large coverage patterns, multiple sensitivity modes, and combinations of scanning technologies to detect real intruders and avoid false alarms due to environmental conditions. Motion sensors come in ceiling mount and wall mount types.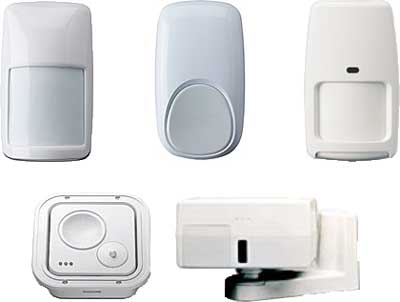 PHOTO ELECTRIC BEAMS
When you are serious about protecting your perimeter, photo-electric beams are a must. We offer systems with ranges up to 200 feet outdoors, and up to 600 feet indoors. Both have two-pulsed beams with adjustable beam blocking time, and are easy to align. Available in single or dual modes, and they can be pole-mounted.
GLASS BREAK DETECTORS
With either wireless or wired detectors available, we can install glass break detectors before or after buildings are completed. We have shock detectors and glass break detectors, offering protection for all glass types including plate, tempered, laminated and wired glass. Depending on their function, they are either mounted on the glass, or on a wall or ceiling. Our sensors protect against false alarms due to bumps, lightening, and other false sensings. Detectors include adjustable sensitivity settings.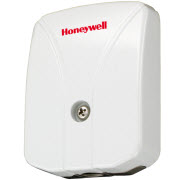 SHOCK DETECTORS
Our shock detectors were developed to protect disturbances to solid structures such as ATMs, bank vaults, safes, doors, gun cases, ticket machines, and many other high-value targets. They are able to detect the difference between random vibration and a real attack. The detectors can be installed in new or existing security systems.
HOLD-UP SWITCHES
There are a variety of hold-up switches, and we provide the best. Money-clip switches, foot rail switches, and standard hold-up switches can all be installed where they are most inconspicuous yet easy to access. They can be configured to send an alarm directly to the police station or to a central office immediately when activated.
Interested in a complete security system to deter or detect intruders? Call us at 210.494.1964 today for a free consultation.