A first line of defense is knowing who wants access to your property. While we don't sell intercoms as a product, we can provide them as an integrated component in your security solution. With a variety of features, we can provide the right intercom for your situation.
HANDS-FREE TENANT AUDIO-VIDEO INTERCOM
This high-tech intercom panel offers audio and video contact with visitors at the front door. Ideal for multi-residential apartment complexes, providing an added layer of security for your residents.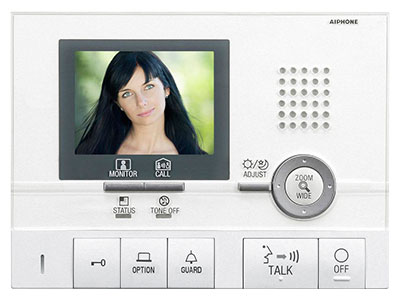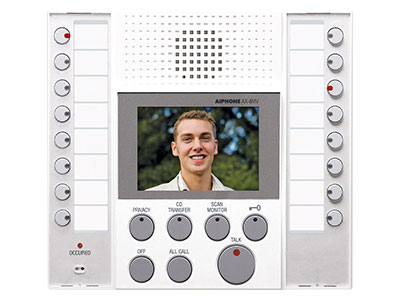 INTERCOM WITH VIDEO
Our push-button video intercom by AIPhone allows you to see who you are talking to. This audio video station has an oversized talk button and a button for door release. It allows access control of entrance into your facility from a main office, or it allows residents in a multi-family housing complex to determine from the safety of their home who is at the door.
INTERCOM WITH AUDIO ONLY
Push-button video intercom allows you to speak to visitors to determine their identity before granting entrance. This video station has an oversized talk button and a button for door release.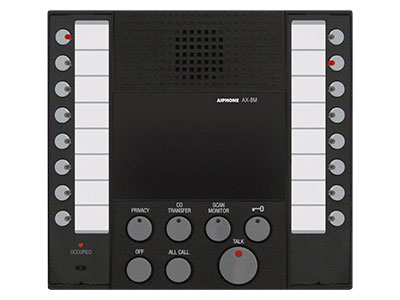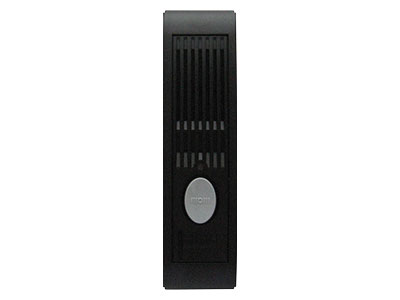 VERTICAL DOOR INTERCOM STATION
Designed for mullion mount, this vertical door intercom is an audio-only station. Sleek and sturdy, it has a call button, speaker and mic, as well as a red locator LED. A great fit for tight locations.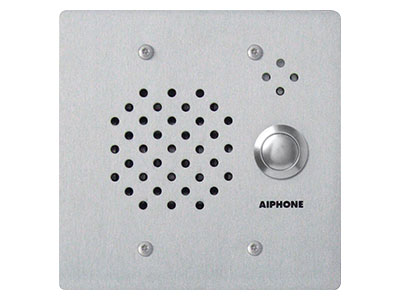 STAINLESS STEEL DOOR STATION
This attractive stainless steel audio-only intercom station is vandal proof and resists the effects of weather. Includes tamper-proof screws for secure installation.
FLUSH MOUNTED AUDIO SUB-STATION
With a button for calling in to the main console, it also has a privacy button to prevent monitoring. Ideal for medical offices, business offices, and home application.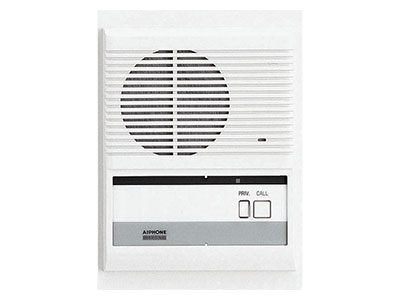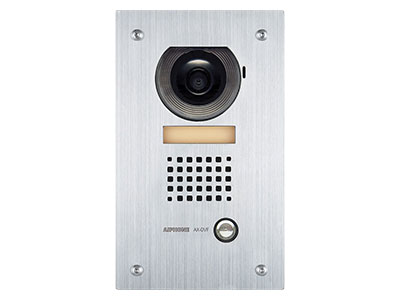 VIDEO DOOR STATION
This stainless steel face-plate door station by AIPhone provides voice and color video communication with the entrance. It comes with a protective camera lens, speaker and mic, illuminated call directory, and provides illumination in low light conditions by incorporating a white LED.
Call us at 210.494.1964 or message us for a free quote to find out how our security systems use intercoms to enhance your access control program.