The access control system components we provide as part of your security solution allow you to thoroughly monitor and control access to your facility at a reduced cost. We don't sell them as a standalone product; we handle their integration into your system so you know they will work properly. See a sampling of the variety of access control panels we have available to ensure your security requirements are met.
PRO-WATCH 4.3 SECURITY MANAGEMENT SUITE
Our Pro-Watch Security Management Suite by Honeywell is designed to make access management easier, less complex, and less expensive. Providing remote security management, combines digital video, intrusion and other functions into one powerful and user-friendly operating system.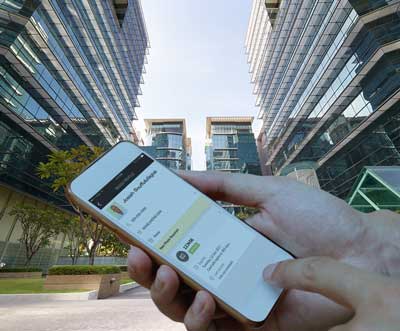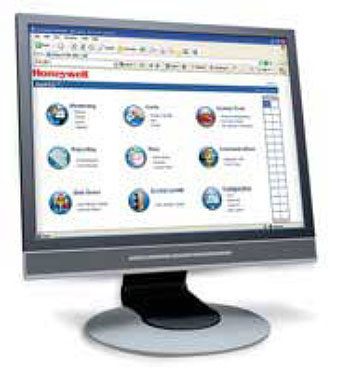 NetAXS-123 WEB-BASED ACCESS CONTROL SYSTEM
Ideal for smaller projects, this access control system by Honeywell allows internet-based management of door security, employee access controls and remote site management. Now you can manage from anywhere, there is no requirement for a dedicated PC. User-friendly and easily adaptable to existing IT infrastructures, this system saves both time and money. Let TX Security Dynamics show you how it benefit your organization!
WIN-PAK WITH WEB ACCESS CONTROL SOFTWARE
Reduce the cost of ownership for your access control program with WIN-PAK with Web. The ability to manage your system on any browser, including IOS or Android mobile browsers, makes this a truly mobile solution for security management! Manage doors (lock, unlock, schedule changes), view door status summaries, locate and manage card/cardholders, print ID cards, manage a variety of reports, and many more features come with this system.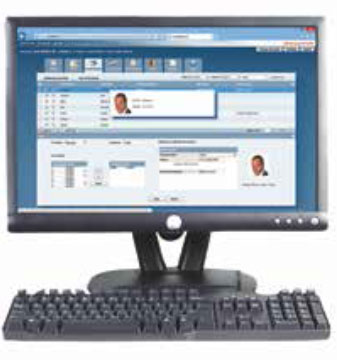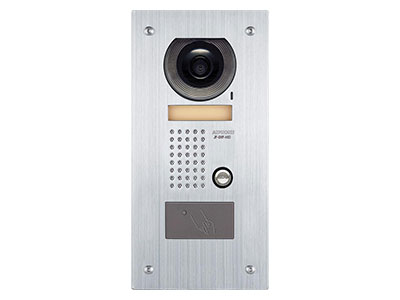 VIDEO DOOR STATION WITH CARD READER (JF-DV-HID)
With color video capability, this station has a protective lens over the camera, speaker and mic, illuminated call directory and while LED lighting for low illumination conditions. With a stainless steel faceplate and metal call button making it vandal resistant, it also has a card reader.
IP ADDRESSABLE VIDEO DOOR STATION (IX-DF-HID)
This is a flush-mounted audio/video door station with card reader with a stainless steel finish. With IP capability, it can call up to 20 stations, providing extensive coverage for your entrance.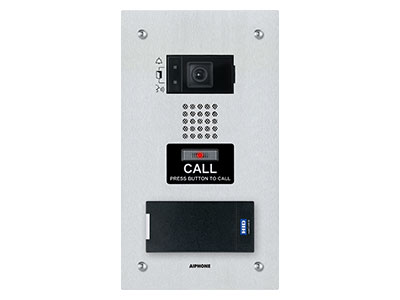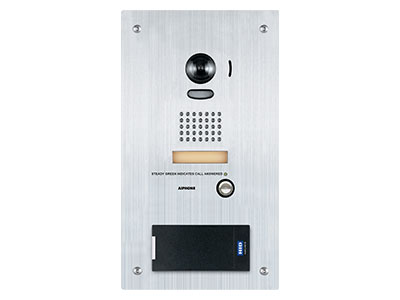 VIDEO DOOR STATION WITH CARD READER (IS-IPDVF-RP10)
This IP video door station has a built in card reader and mini-cam. It has a stainless steel face and metal push button.
ACCESS CARD READER (GT-HID)
A card reader panel can be mounted within a GT entry panel.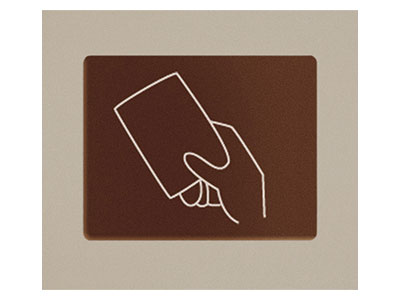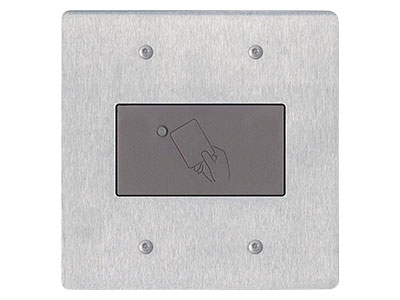 CARD PANEL READER (HID-SS)
This card reader with its stainless steel face, is designed to be mounted next to any Aiphone stainless steel sub-stations.
ACCESS KEY PANEL (AC-10F)
This standalone access keypad mounts flush and is constructed of cast zinc. It holds up to 100 access codes in its internal memory.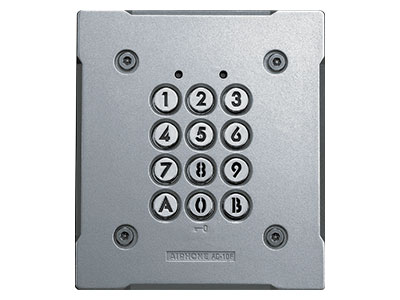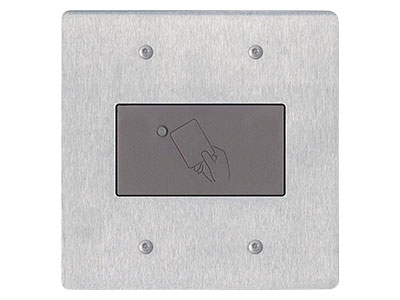 CARD PANEL READER (HID-SS)
A stand alone key pad, it holds up t0 100 access codes. Its durable cast zinc construction provides a rugged look for a security system.