SECURITRON DIGITAL KEYPADS
The Securitron DK Series digital keypads fill a wide range of installation requirements. The series allows for indoor and outdoor applications in low to high security environments. Features can include waterproof / water resistance, illuminated 12-key keypad, true 10-digit operation, red / yellow / green status LEDs, and audible keys.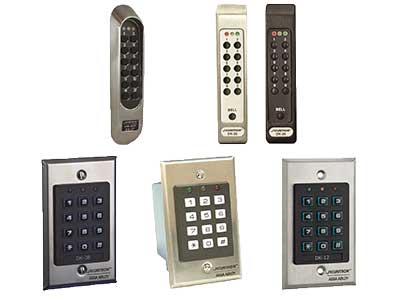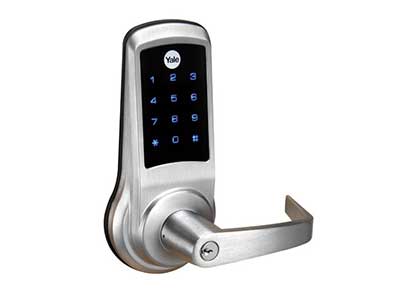 YALE inTOUCH DOOR LOCK
The sleek, contemporary, interactive touch screen makes user interface simple and allows for easy programming changes due to personnel departures. Accommodating up to 1000 users, it allows for toned or silent modes and adjustable auto-lock. Ideal for offices, patient records storage, storerooms, staff lounges, restrooms, or anywhere requiring simple controlled access.
OFFLINE LOCKS
The offline locks we offer are battery operated, stand-alone units that provide an economical solution to access control without the cost of a networked locking system. We offer Corbin Russwin and SARGENT series locks. Depending on the lock, they can provide for up to 2000 users with up to a 2000 event audit trail, and are programmable via PDA or handheld data transfer. Keypad access, or keycard with keypad authentication, they also have standard key override. These locks are ideal for campus or dormitory use with application to either common areas or dorm rooms.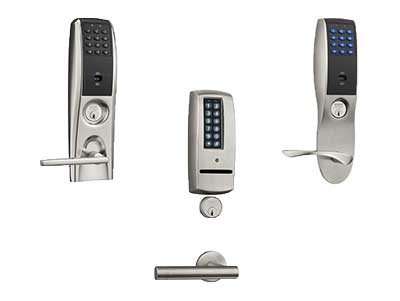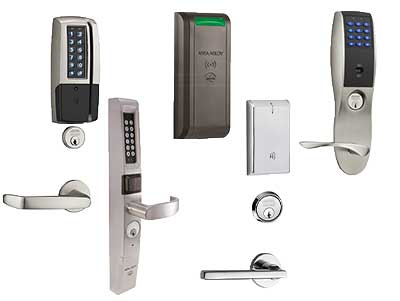 WIRELESS ACCESS CONTROL
In locations where you need constant access control yet the location is difficult or the cost to install a wired door lock is too expensive, an ASSA ABLOY WiFi lock or exit device may be your best option. With no wires required, installation is greatly minimized. A wireless platform that runs on Aperio™ technology uses encryption and real-time communication to provide a far-reaching access control system.
ONLINE ACCESS CONTROL
When you need a fully connected online access control system, let TX Security Dynamics fill your requirement with top-of-the-line systems from Wiegand or Power over Ethernet (PoE) products. Wiegand-enabled locks and strikes, or electrified mortise locks with Ecoflex® technology, coupled with ElectroLynx® connection systems enable easy installation and PoE Locks use standard network cabling for power and data. Let us show you how you can save installation time and reduce costs with the latest technologies that give you real-time access control.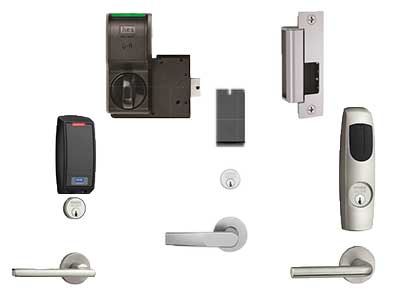 Ask about our variety of high-tech access control systems that can be installed quickly and economically to provide you the utmost in access control and security. Call 210.494.1964 today for a free quote!